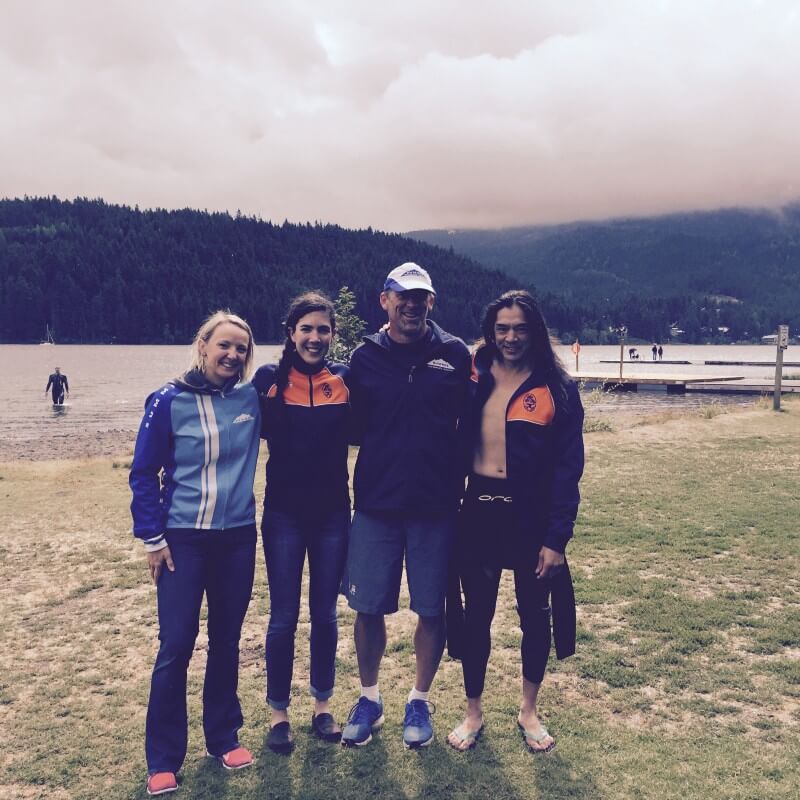 Last season I came to this race and had a mostly a disappointing race. Post race I decided I had a score to settle on the course, but as the season shaped up with St. George 70.3 becoming the first race I signed up for, The Summit Camp became a go, making Ironman Coeur d'Alene the most logical "A" race. Whistler became a "b" race at best, with any sport the risk of injury is present, I was also warned about burnout from concerned parties. As the season progressed Whistler became less and less of a possibility. I took a few emotional hits, my bike was stolen out of my car, 3 weeks before St. George 70.3, was perhaps the biggest, but Athletes Lounge took care, stepped up and get me on the right bike right away.
A big part of this report is the 2015 Ironman Coeur d'Alene entry.
IMCDA was super Hot!! IMCA cold, it was 50 degree difference. Average temp on bike 55 degrees it rained for 3–4 hours of my 6:11 bike Average temp on run 60 degrees I was lucky and hit a window of dry skys.
I came to IMCA rested and recovered from IMCDA, my coach Dave Ciaverella kept me from jumping back into training as did my work, I was simply too busy at work to sneak in any extra miles. I tried my best to get sleep and rest before workouts. This is a trap many athletes fall into skipping sleep and rest, to do workouts. I also got a Thai Massage each week to help the recovery process( that will be another blog entry)
After IMCDA I was in this really odd recovery taper mode, while most of the people I knew racing IMCA where still riding 70–100 miles and had a few 15 plus miles runs to do. I was getting Thai Massages, taking longer walks with Nangi.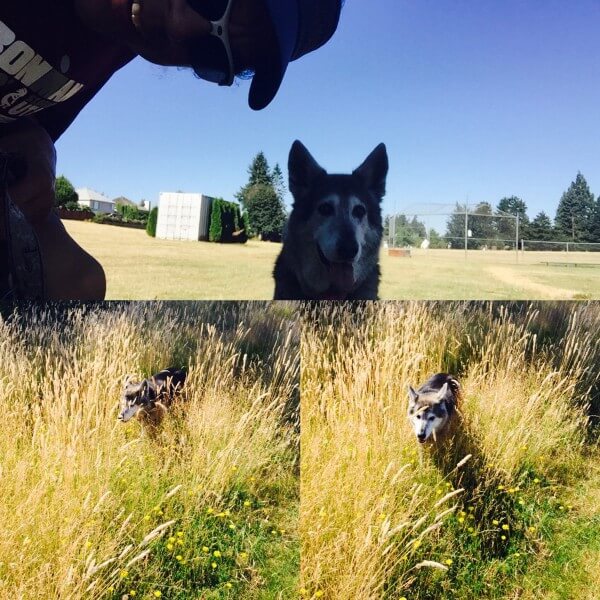 Typically 3–5 weeks out from an Ironman I compress my work hours, this time around I expanded them. I was on the fence until 10 days out when both my run and swim workouts went well, I had a bounce in my step and my swim stroke seem complete. My bike workouts were all easy, I had resisted urge to test my bike legs. Normally I train the bike and run with friends but the 4 weeks between CDA and CA I only ran 4 miles with a friend . The rest of my training time were lonely miles.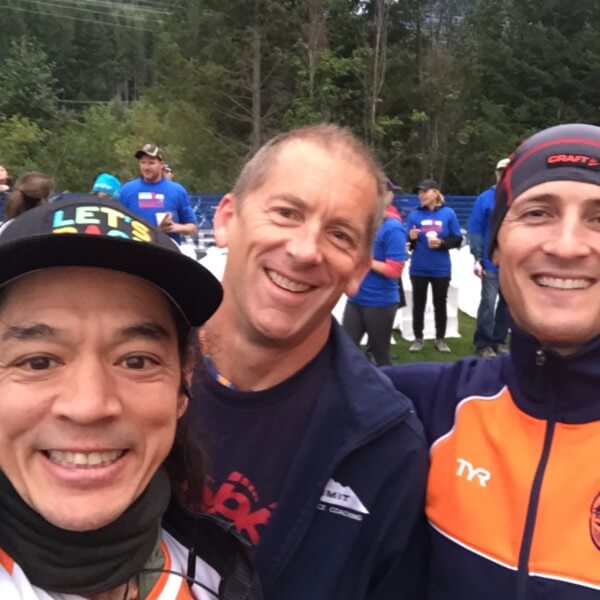 I had another generous offer to share lodging with Christine Meyer and her husband Joe, Christine was doing her first Ironman, along with Elizabeth Gardineer, and Josh Sutton, Julie Russell( I mostly know via mutual friends admiration). I was all set with Lodging, I had registered, I knew when I was traveling, My head wasn't quite right though, my body seemed fine, certainly for a finish. There always an emotional component for me, I wasn't sure where that would be, but I was hopeful since I tend thrive off the energy of my friends on the course weather they are racing or spectating. Their was going to be lots of freinds and people I know on the course. IMCDA took a lot out of me since it was the "A" race for me. I wasn't sure I was going to be able to dig deep, be smart, know when to block out discomfort and pay attention to pain.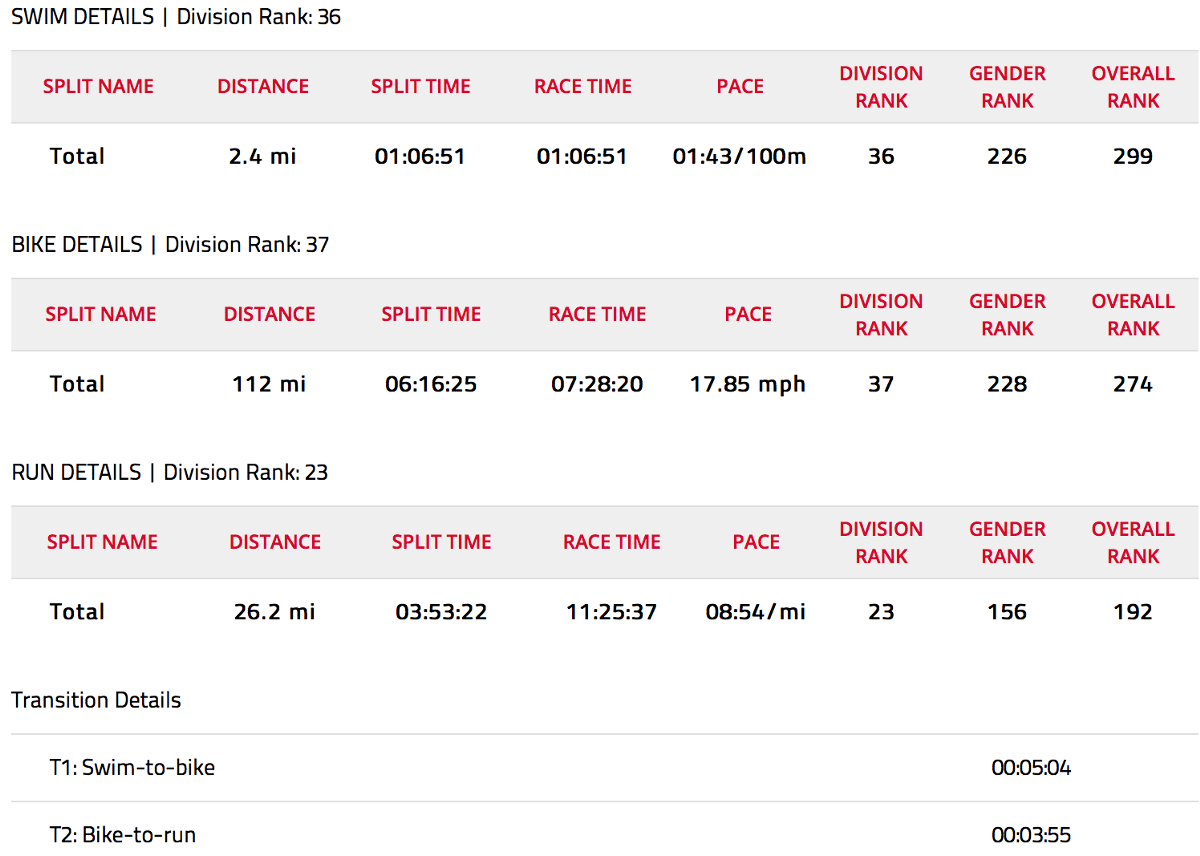 Every year, and every course is different, but I did swim faster than last year but I was hoping for a 1:05, my swim split at IMCDA was 1:03. I lined up near the buoy line warmed up and threaded water for about 20 minutes, the other people around me were a mix of quiet calm and nervous chatting, one of very few things I said was "the race isn't won here" there was general agreement, and it really helped set the tone for the first 5 minutes which is many times the worst. I was hoping duplicate IMCDA, find feet and swim as straight as I could, hoping that would yield me a fast time. I was unhappy with my time. I exited the water ran to my T2 bag and got to the changing tent, it was warm if not hot, Peter Casey who I've only met a few time was volunteering, helped with my arm warmers, and was ready help me with my shell. It was great to have a friendly knowledgable face there to help. Probably because it was warm in the tent I opted not to wear the coat. That proved be a stupid decision, I also made the same mistake at the Leadman 250 in 2013. Peter also let me know the water was pooling on the roads.
My bike split is the worst in recent years, last year at this race I actually walked my bike up parts of the final hill section, and still rode a faster split. I don't know what all lead to the slow bike split. Bob Rakoz who I bike and run with a lot, out biked me by 10 minutes! I have to give credit where credit is due, Bob had a great race his bike split was faster than last year and he also PR'd the Marathon.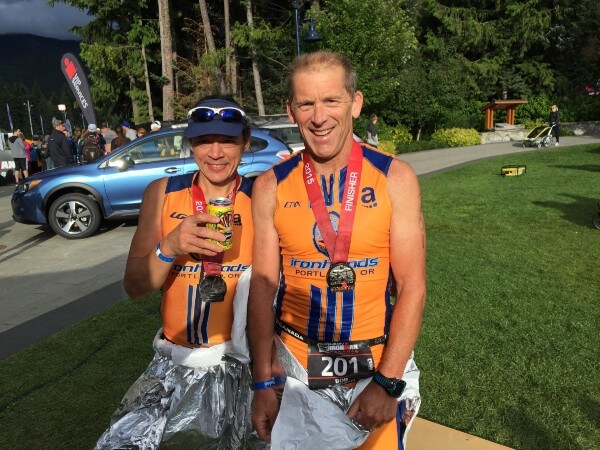 As I left the lake I almost circled back to get the coat, but I was in race mode and continued. The bike starts out rolling, but with a lot of downhill, enough to get cold! The climb to Callaghan warms one up quite a bit. I felt for sure I'd get passed a lot on the climb, but at this point I was passing and getting passed by equal numbers. I kept waiting for the turn around hoping I could get something at the top to wear, plastic, a space blanket, cardboard. I found nothing, I descended mostly on my brakes it was hard to get a good safe line. I was shivering uncontrollably, my adductors were cramping, my teeth were chattering, I was far from happy. I stopped at the aid station at the bottom tore a piece of cardboard off a box and put it in my shirt, in front of my chest. A volunteer made me a poncho out of a plastic bag, and away I went for another 30–40 miles. The rain let up but I didn't think to take it off. At the Pemberton Flat, miles 58–88 it became apparent my legs didn't have Ironman watts in them, I stayed steady got passed a lot, I counted at least 300 riders in front of me before the turn around, After the turn around it just got worse for me, more and more people passed me it seems, it was one of those dark times I can slip in to during a race. David Christain pulled up next to me let me know my brake was rubbing and to lose the garbage bag, it was a parachute. I thanked him and said I was planning on it at the next aid station, as he pulled away. I tore at the plastic and stuffed it in my chest, I tried to fix the brake but it wasn't cooperating so I finally stopped just flipped it open I was going up hill at that point anyway. The ride was getting away from me at that point, I did my best soft pedal and save it all for the run. Once up the hill I was fine. Looking at the numbers I had passed and got passed by the same amount of people.
T2 went well it was slower last year but I was calm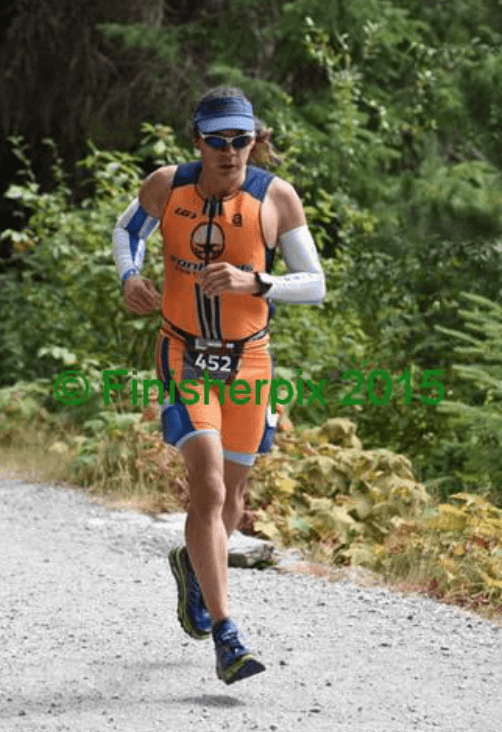 I started out way too fast, closer to 8 minute pace than 9 minute pace, I was cruising, a bit high on being off the bike. I caught David Christian some time around mile 4, he was running fine we exchanged strategies, I let him know I was failing to stick my plan, then I took a walk interval, he passed during that time. I started to run again wished him a great race and was a bit let down I didn't have anyone to chase. I ran down the hill on the big out and back section being careful not to blow up my quads, right about the aid station I saw Julie Russell, she looked great, I took time to see my where I was in my split, by the time I got to the turn around 4–5 minutes had past so she was 8–10 minutes ahead of me, so I had a new rabbit, I never did catch her. I did have my fastest Ironman run split ever. Once across the finish line, I did get this pic of her and her husband Jeremy which I feel captures so much of the raw love of the sport.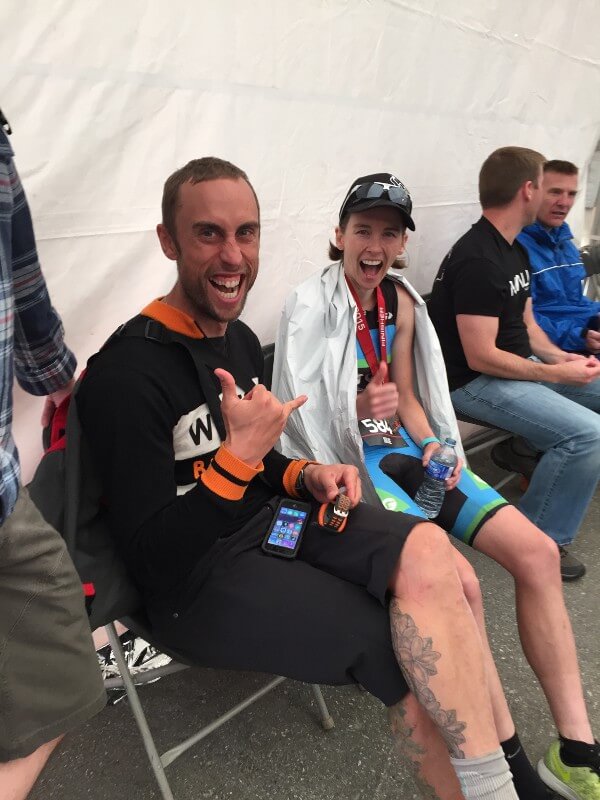 Post race in Canada it was said one could tell who raced and who didn't by watching them walk, except in my case. I ate my vegetables, pay attention to how I walk, trot and run,( that's another story) I haven't given all I can on a course. I have more to give and hope to show it in the near future.